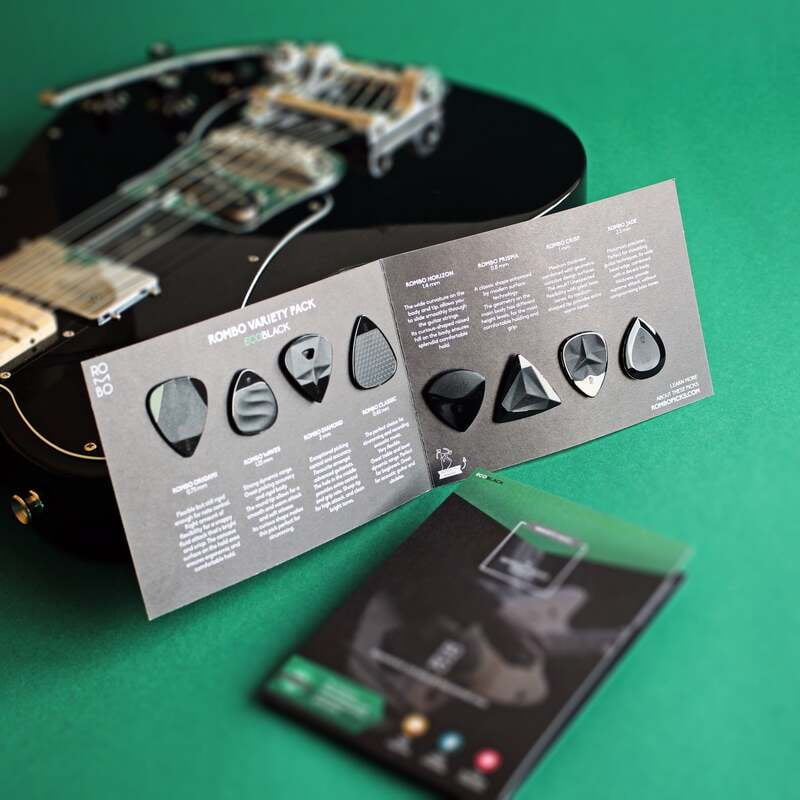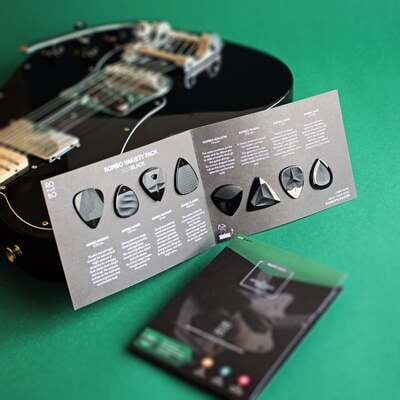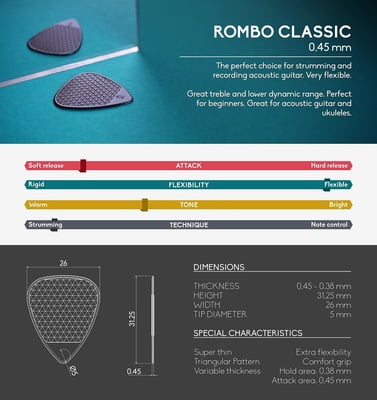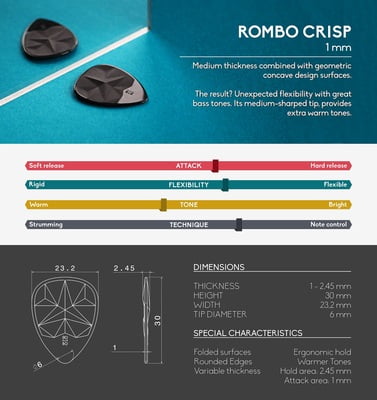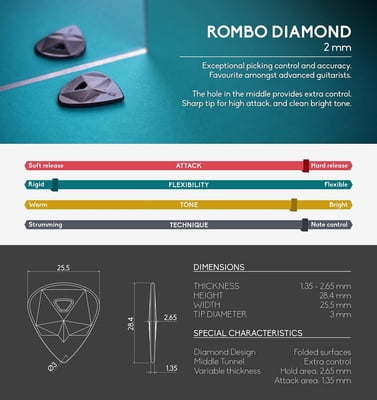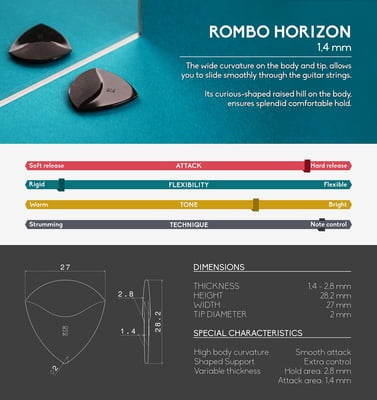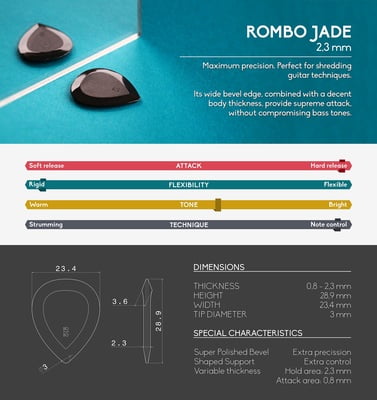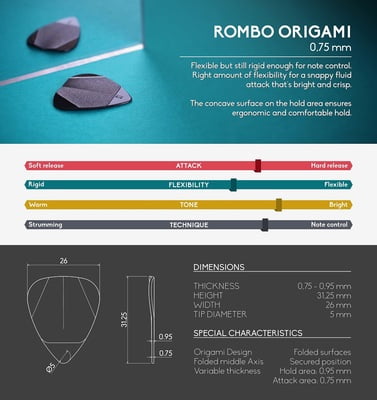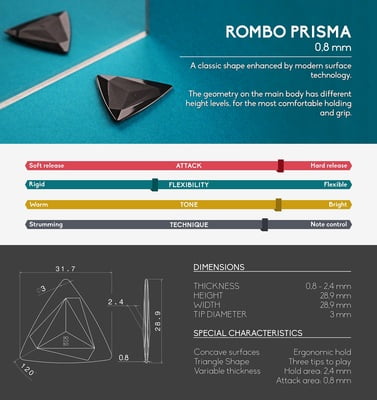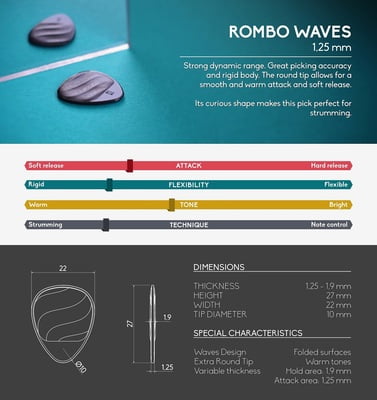 ROMBO Variety pack ECO Black Guitar Picks (8pcs)
The Guitar Picks Variety Pack Rombo EcoBlack is
100% out of pre-consumer fibre waste. It
consists of:
1 Rombo Classic | 0.45 mm thick



1 Rombo Origami | 0.75 mm

thick

1 Rombo Prisma | 0.8 mm

thick

1 Rombo Crisp | 1 mm

thick

1 Rombo Waves | 1.25 mm

thick

1 Rombo Horizon | 1.4 mm

thick

1 Rombo Diamond | 2 mm

thick

1 Rombo Jade | 2.3 mm

thick
Great for beginners who haven't decided their guitar path.
Great for intermediate-advance players who pursue tone exploration.
If every song has different requirements, why always use the same guitar pick?
Different guitar picks make a difference in your tone and your playing. Qualities such as pick thickness, material, shape, and size define the character of a pick and play an important role in your tone and playability.
A guitar pick variety pack is the best option for players looking to experiment with textures, tones, and guitar pick techniques.
RETHINKING THE IDEA OF THE GUITAR PICK
Shapes, materials, and textures are completely essential to fully control every chord. Guitar picks can help us achieve this.
When it comes to guitar picks there are four main attributes: thickness, shape, material, and size. These attributes define 80% percent of a guitar pick.
ECO-BLACK RANGE: 100% RECYCLED GUITAR PICKS
Guitar picks made out of 100% pre-consumer fibre waste.
90% CO2 reduction



65% less energy consumed
61% less resources needed