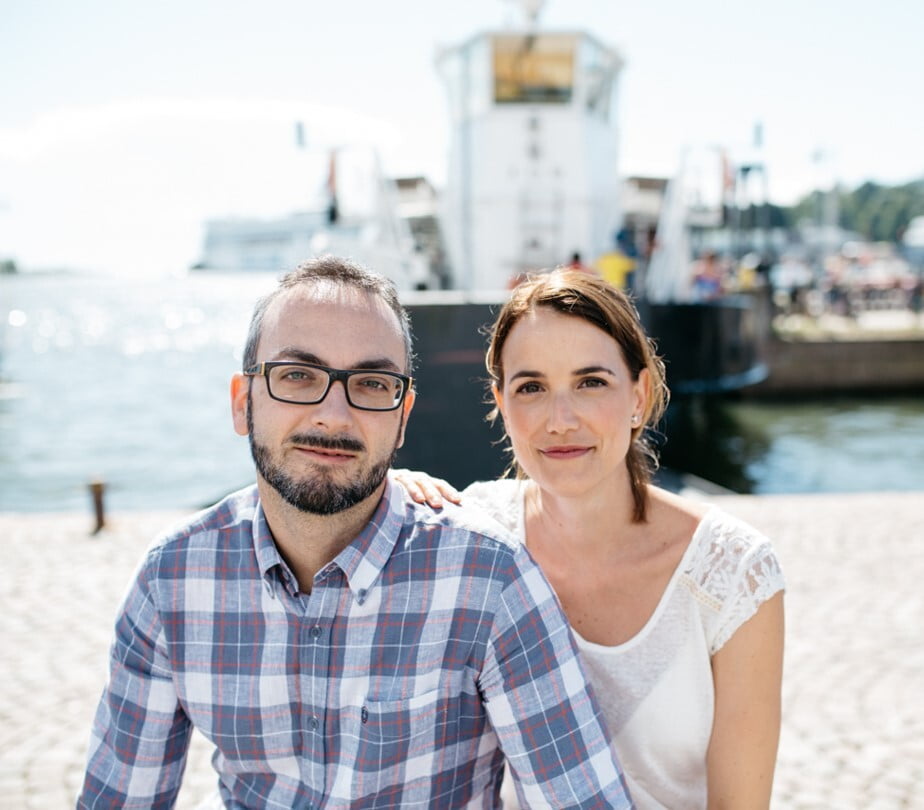 We are a Spanish couple who love Finland. We got married here in year 2016 and we are nowadays happily living in Turku.

Most of our activities are located in Southern Finland (Turku, Helsinki and Tampere area), although of course we do support also stores in the rest of the country and like to travel to Lapland every now and then.
(photo by Elina Manninen)
What we do
Design For Finland supports young design brands who create innovative products that increase our daily positive impact on the environment.
We provide Finnish shops with European design brands who follow values aligned with the Finnish way of living, a society which appreciates and supports every sustainable initiative.
Our selection of brands includes products of different categories such as lifestyle, toys, decoration and fashion.
Each product matches with a certain eco-friendly life style such as eco-transportation, vegan living, nature connection or zero waste.
Our mission is to help changing the planet by bringing the best products designed for this purpose, to the best conscious society about climate change.
Brands have to create the product with a clear sustainable target, e.g. reduce plastic in oceans.
Products to have an innovative design, be clearly focused for Finnish and Nordic way of living and be sustainably produced.
Shops have to only sell sustainable brands or provide services with a sustainable impact.
Specialized shops can also be part of our sales network when the usage of the products they sell have a sustainable impact, e.g. bike stores, which do not sell sustainable products but promote a sustainable way of transportation.
Brands and shops participate in sustainable initiatives with NGOs or associations.