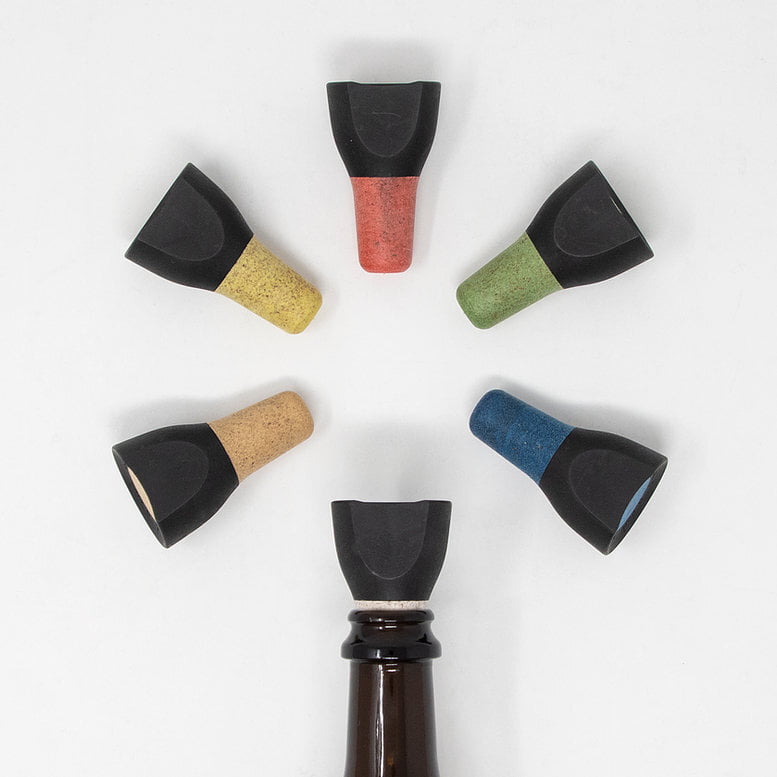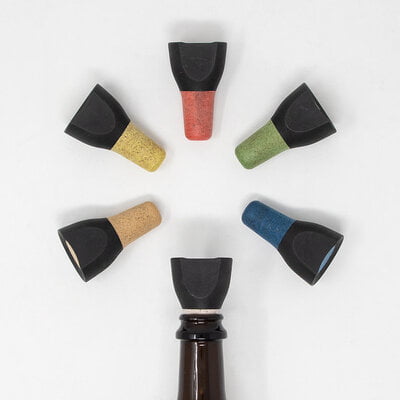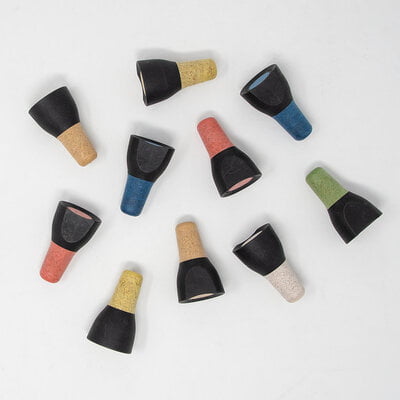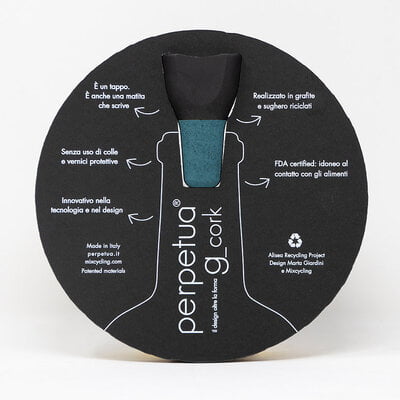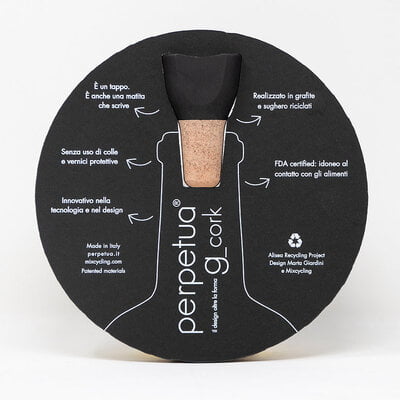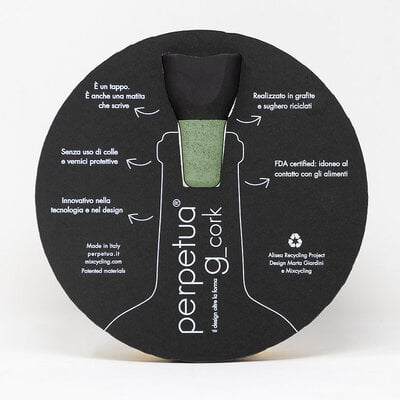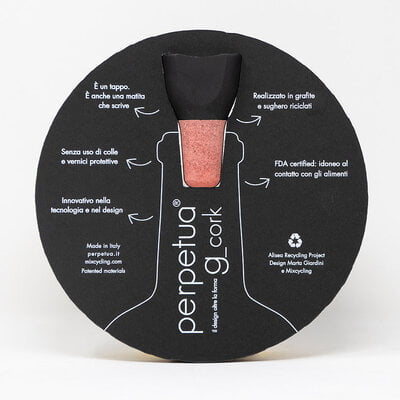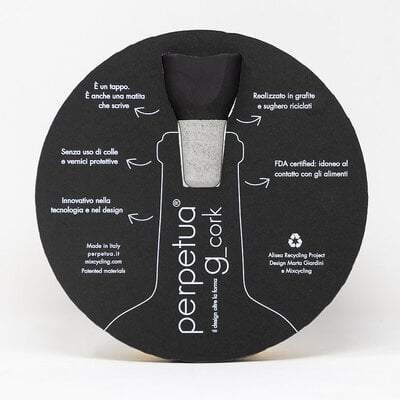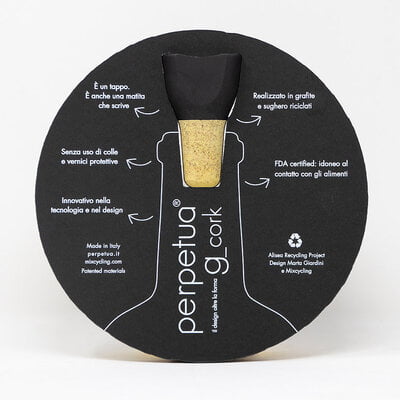 Perpetua g_cork
g_cork, the stopper that also writes.
Made from recycled graphite and recycled cork.
g_cork endorsed by Perpetua is the essence of a design idea beyond form.
At first glance it might seem like a simple stopper, but g_cork is not just this: it writes just like
Perpetua the pencil
thanks to the union of two patents of innovative production processes in circular economy. The two patents are Zantech (patent by Alisea) and Sughera (patent by Mixcycling), composed of 70% granules recovered from cork processing which come together thanks to an innovative NGS (No Glue System) co-injection system.
FEATURES:
The iconic shape of the head prevents the stem from coming into contact with surface impurities.



Flat side that prevents you from rolling away.
Can write.
Non-toxic.
Colored with FDA certified ingredients, g_cork is a design stopper, pleasant to the eye and to the touch and respectful of the planet we live in.