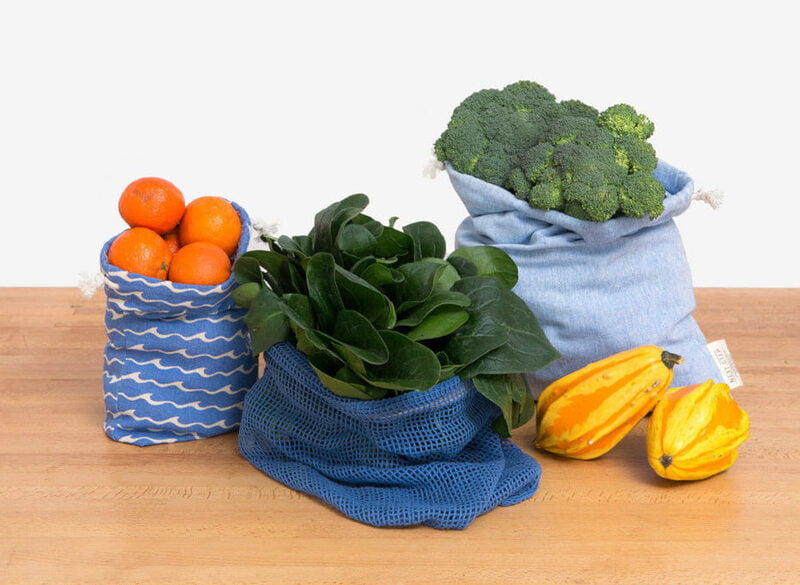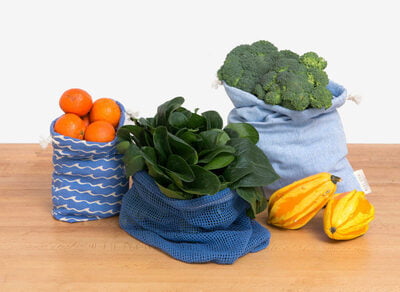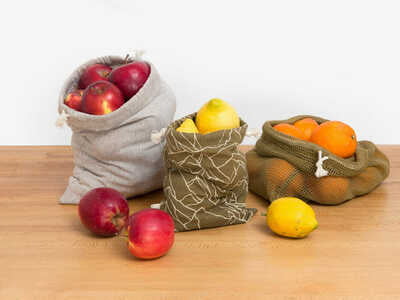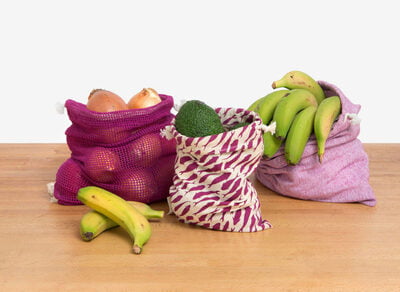 Reusable Bags (pack 3 pcs)
You can use the reusable Next Step bags for whatever you want: to buy fruits, vegetables, grains, pasta or flour in bulk, to carry your socks when you travel, to store those cumbersome cables, to wrap presents ... everything you can think of!
They are sturdy, capable of carrying oranges for the whole family's juice or of being the snack bag of a 5-year-old child!
and t
hey are made of recycled materials (80% cotton and 20% polyester).
The Next Step Bags are made of

recycled materials

(80% cotton and 20% polyester), so we avoid taking more resources from our planet, we take advantage of someone else's waste, we avoid them ending up incinerated or in a landfill, and we reduce the use of water and energy needed for their production.
The

cotton

used in the Next Step bags is recovered from pre-consumer scraps that are usually discarded in textile factories. In order to reuse these fibers - which are shorter- they must be mixed with other more resistant materials such as, in our case, polyester. This

polyester

comes from post-consumer sources such as recycled PET bottles. Our bags are especially sturdy as they are made from a single piece of fabric, have overlock finishes and we've made sure the seams are double.
You can choose between 3 packs of different colors and patterns.
Our packaging is also as reduced as possible -to generate the minimum amount of waste- and made out of recycled cotton paper- which is also compostable! We reuse everything!