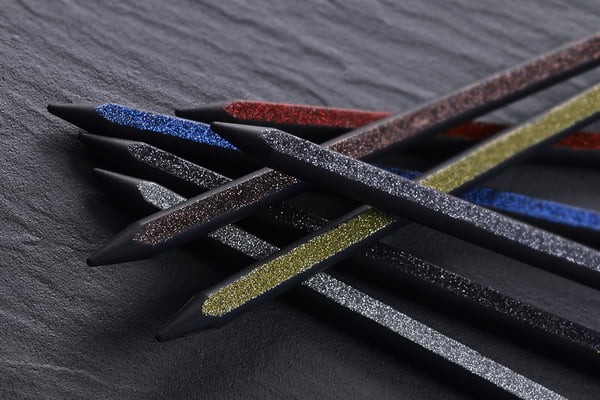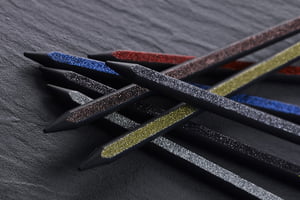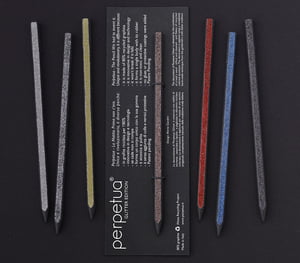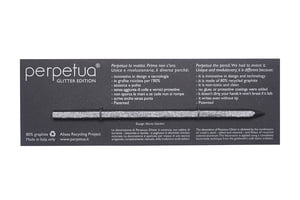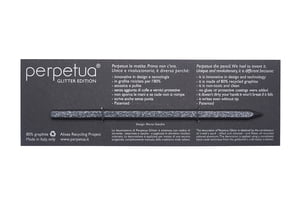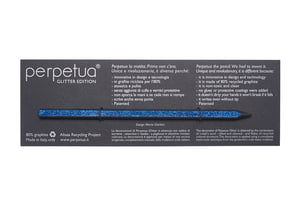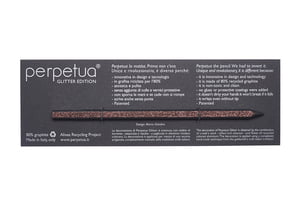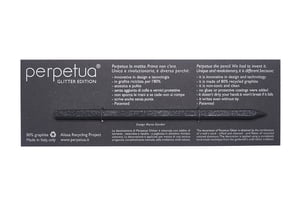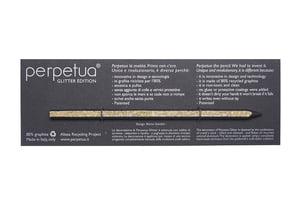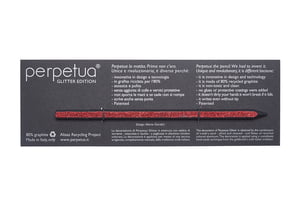 Perpetua Glitter
Recycled graphite, recycled aluminum, creek's sand and goldsmith artisan techniques. Combined together gave life to the Glitter Edition in which Perpetua wears her perfect evening dress.
The decoration of Perpetua Glitter Edition is obtained from the combination of

creek's sand and flakes of recycled colored aluminum

.
The decoration is entirely applied by hand by using the Italian goldsmith's artisan techniques.
Nature, recycling and artisan knowledge give life to a design object that is ideal to write with and perfect for an exclusive gift or to collect.