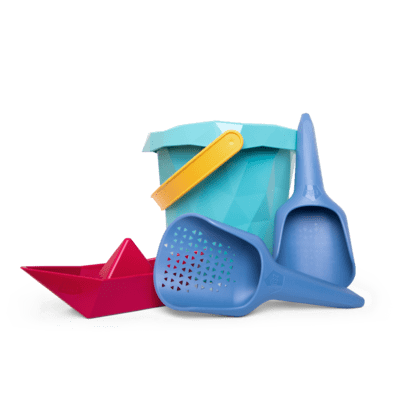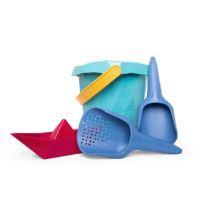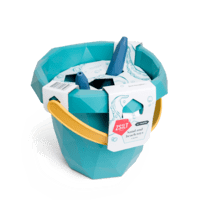 Zsilt Sand Toys Set
The boat, scoop and sieve packed in our Zsilt bucket!
Make your sand building special immediately.
In this set you will find the boat, shovel, sieve and bucket.
No sand castle without a good shovel. Our 'scoop' is multifunctional and super sturdy. With the 'sieve' you can effortlessly sift the entire decoration for your building together. Both handles have the shape of a pencil with a tip, so you always have something on hand to write and draw in the sand.
Our 'boat' consists of two separate parts and naturally floats on the roughest seas. The sail also has a hole in the top for pouring water and sand.
The cool design of the Bucket makes your castle special! You can do everything in it and it is also a beautiful building form. And with this bucket you don't have to worry that the handle will just break off with heavy loads.
100% recycled plastic
Made to last
Made from your household plastic waste
Made in Holland
Dutch design by Remortel
- The bucket is about 18 cm high and has a diameter of 20 cm.
- The scoop & sieve are both 20 cm long.
- The 'boat' is 18 cm long, 8 cm wide and about 7 cm high.