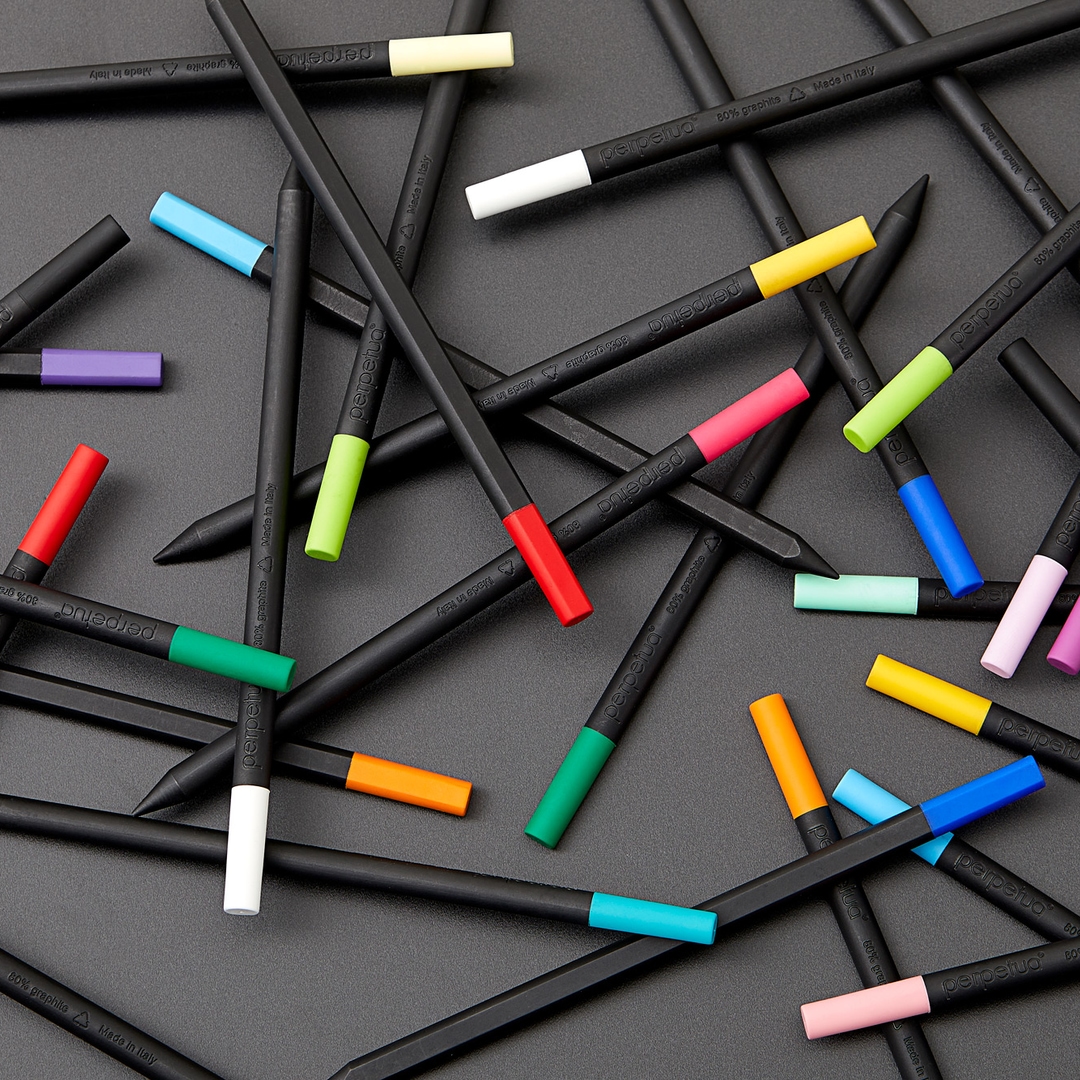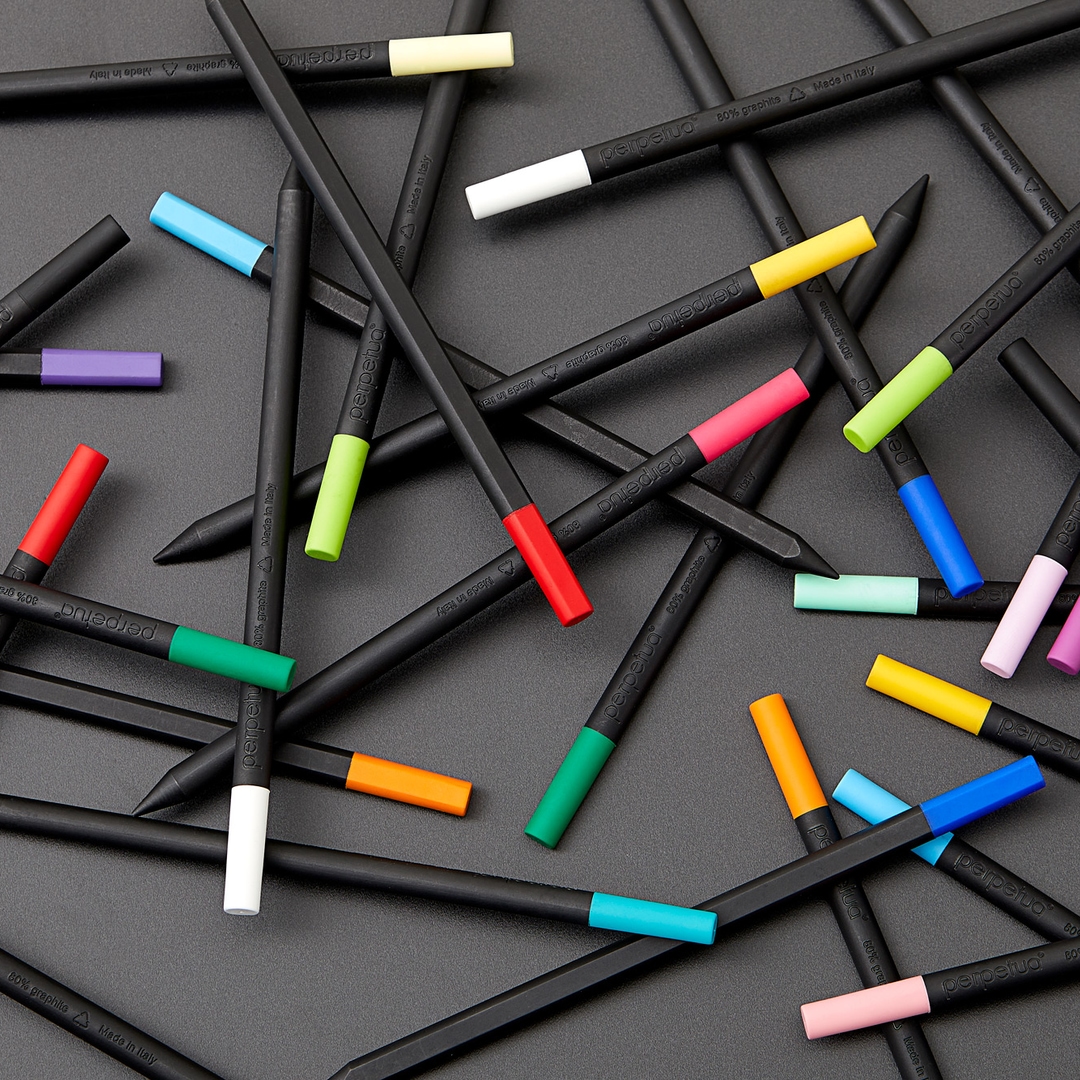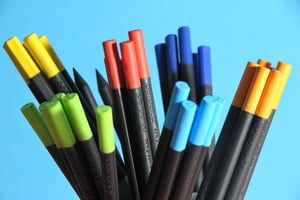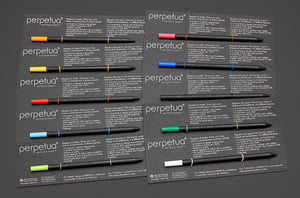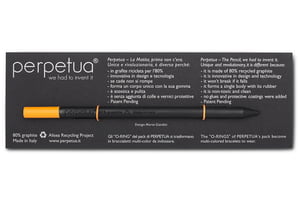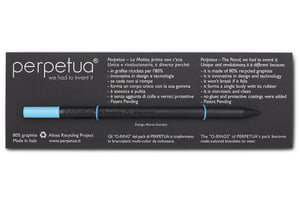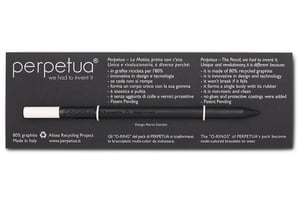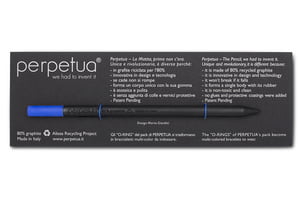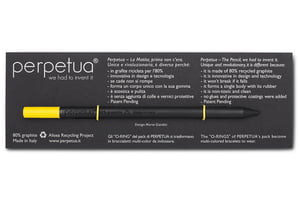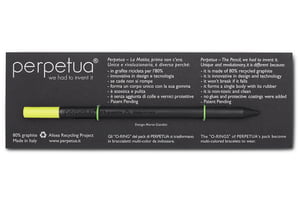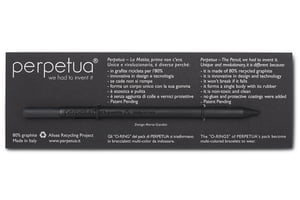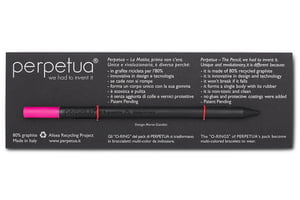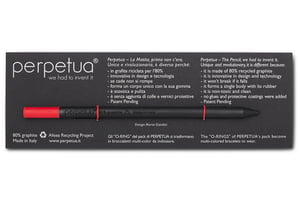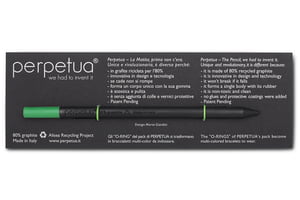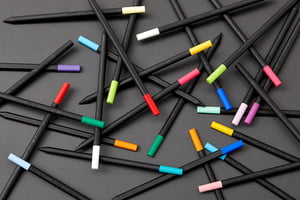 Perpetua the pencil
To recover waste graphite powder we conceived a simple object: the pencil.
Perpetua allows several tons of graphite resulting from industrial process waste to be disposed of.

Those who use it are recycling 15 grams of material that otherwise would have been buried beneath our feet

.
Perpetua is durable, it writes 20 times further than conventional pencils: 1120 km (IUAV data)

Perpetua does not break when dropped

, and keeps writing even if broken in two and without a tip;

When broken in two, Perpetua can still be used: two smaller Perpetuas, in fact, are generated, two new writing objects: because the promise of Perpetua is to last for a long time.



does not dirty your hands and does not break if dropped (without protective varnishes or further processing);
can be sharpened normally but also writes when blunt or if cut into two parts;
has an FDA Certified eraser integrated in the pencil: it is not glued but moulded directly to the graphite;
has a flat side (grip control) that prevents it from rolling off the table.
Length: 19,5 cm
Diameter: 9 mm
Weight: 15 gr
Packaging FSC 400 g black 24×8 cm
NOTE:
White color pencils are sold from a defective batch where the packaging (cardboard and elastic rubber) have been damaged, but the pencil and eraser are in perfect condition.