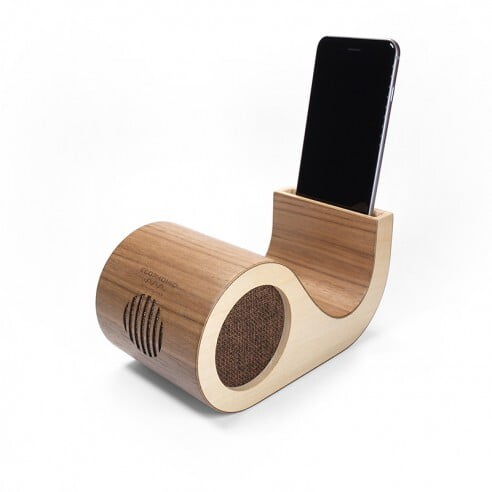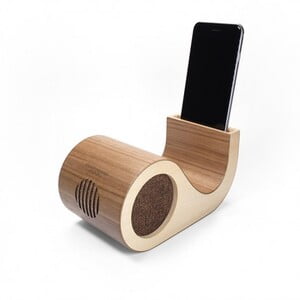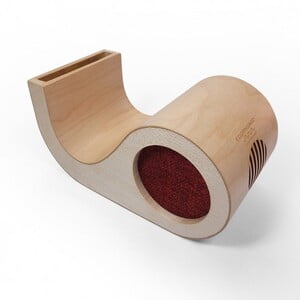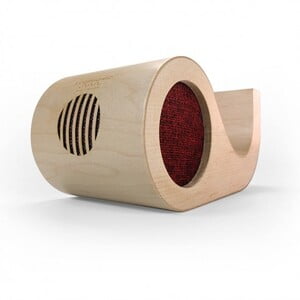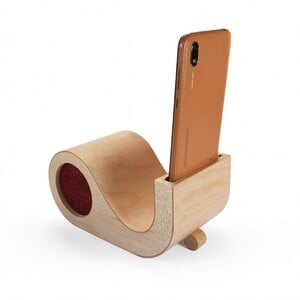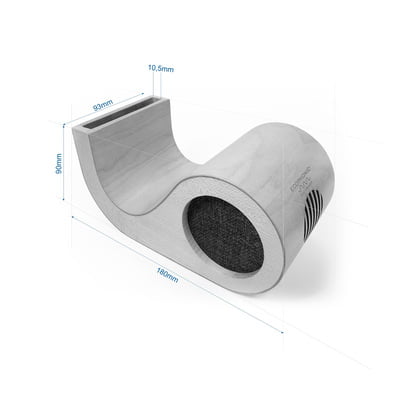 Ecophonic Roll®
Roll® is a high performance ecophone based on the morphology of the flagship Ola® model.
Roll has three outputs that make it a surround sound emitter.
Made entirely by hand with Canadian maple veneer and Spanish maple sides from sustainable forests.
The finish and hand polishing with natural waxes give it a pleasant touch. Brushed with horsehair.
Outlet speaker grille in cotton and linen.
Packaged in a folding hand made box.
MATERIALS: l
aminated maple/walnut, solid maple/walnut, linen and cotton fabric
DIMENSIONS:
17,5 x 8,5 x 9 cm