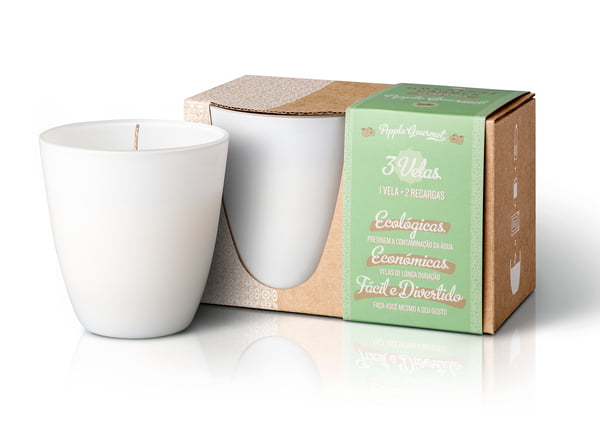 Eco Candle DIY Pack
THE GREATEST CANDLE IN THE WORLD IS THE ONE YOU MAKE.
Ecological Candle Pack with 1 candle + 2 refills of scented wax.
PREVENTS THE CONTAMINATION OF 3 x 110L OF WATER.
Fragance: Apple Gourmet
This ecological Candle + Refills Pack was developed to create a good environment, inside and outside home. This solution allows you to create the most eco-friendly candles in a clean, easy, secure, economic and fun way.
Made from upcycled wasted vegetable oils, avoids the consumption of natural resources and prevents the contamination of the planet through a circular economy A safe product for your health that helps you to reduce your carbon footprint.
Candle with 130g+40g and an aprox. burning time of 3 x 30h.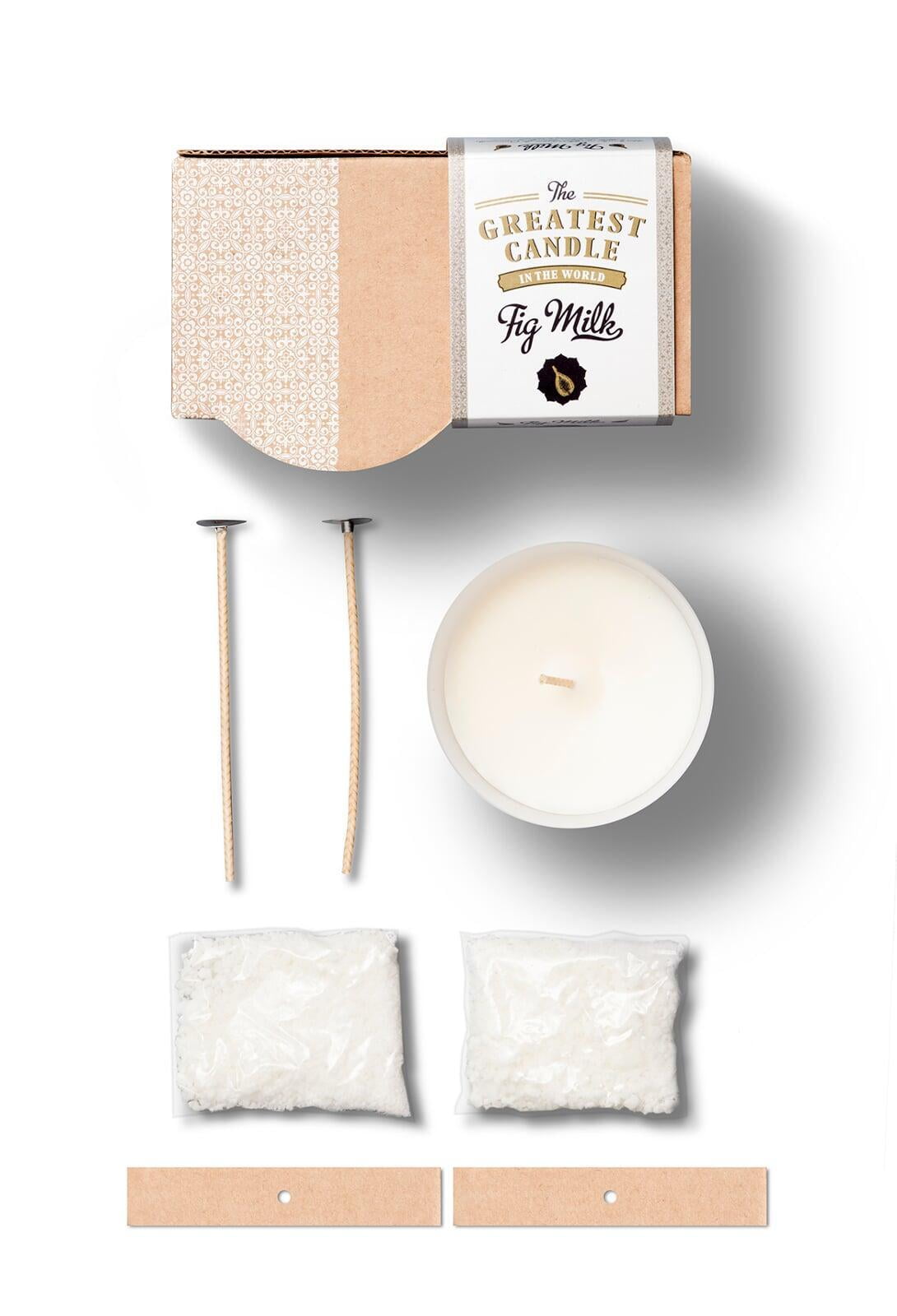 1 eco-candle in a classical yet contemporary glass, scented with Hand Picked Blueberry fragrance (130g / 30h burning time)
2 sachets of ecological scented wax (20g each) with Hand Picked Blueberry
2 ST 16 wicks
2 wickholders
Instructions
Candles tested by international laboratories.
Do not ingest. Obtain medical assistance if swallowed. In case of contact with eyes, rinse immediately with plenty of water. Avoid contact with skin. Use only for candle making purposes. Light only in a supervised place. Only to be used by adults or under adult supervision. Keep away from children and pets. Always leave at least 10 em between burning candles. Do not burn candles on or near anything that can catch on fire. May cause an allergic reaction. Should not exceed 3h – 4h continuous burning.