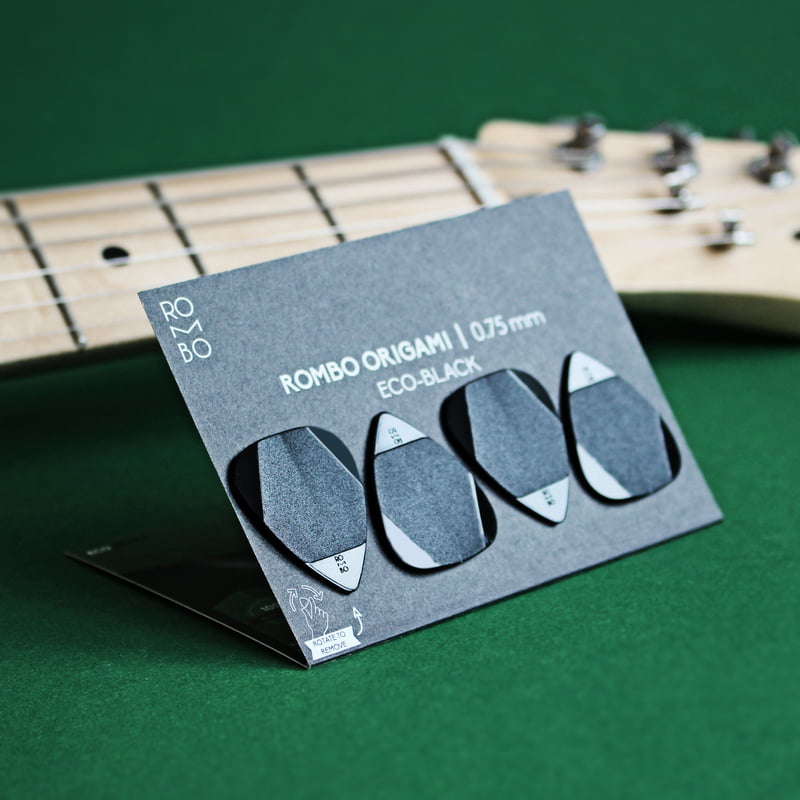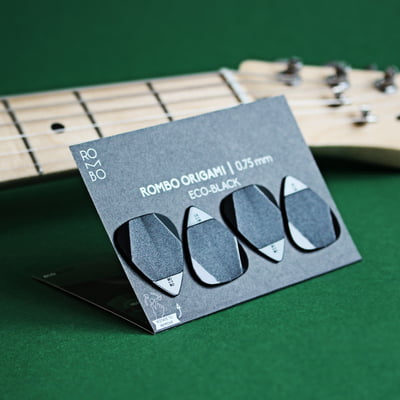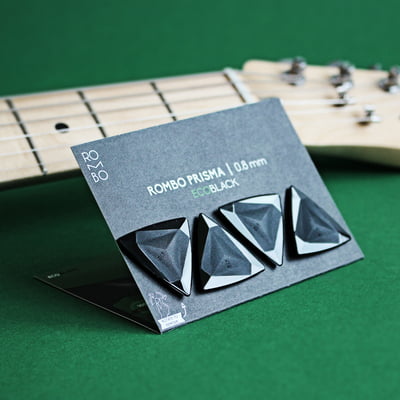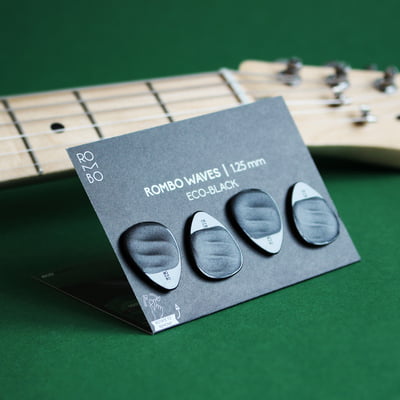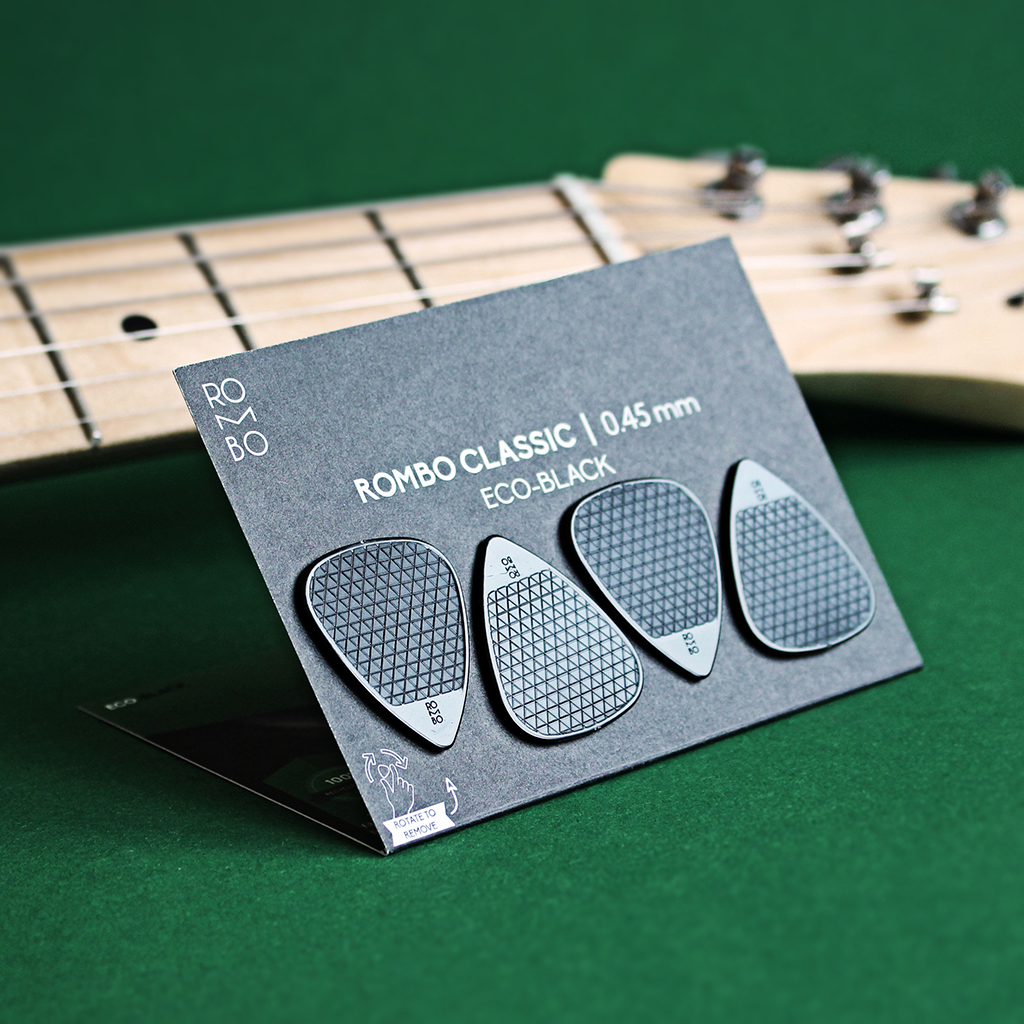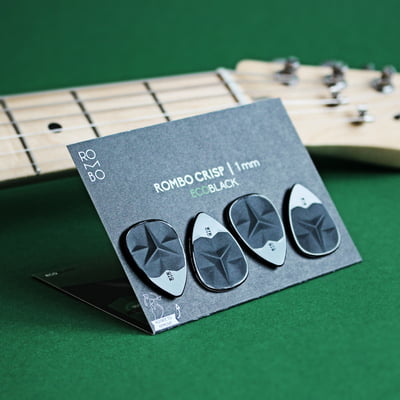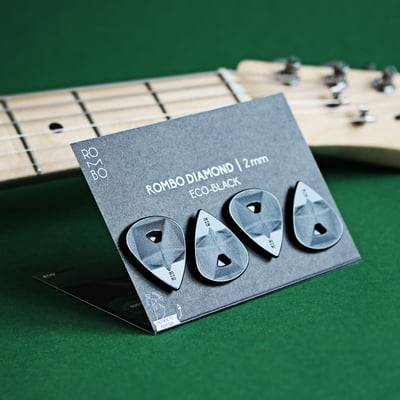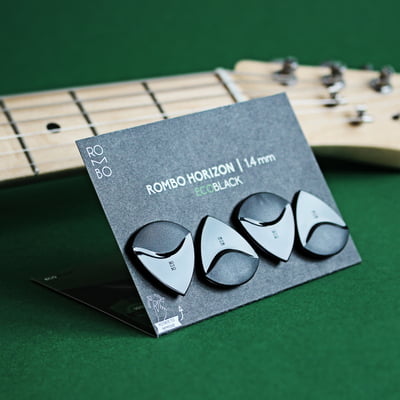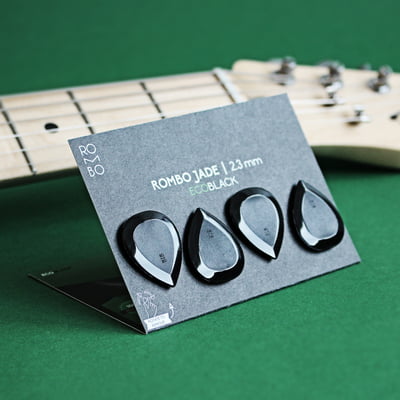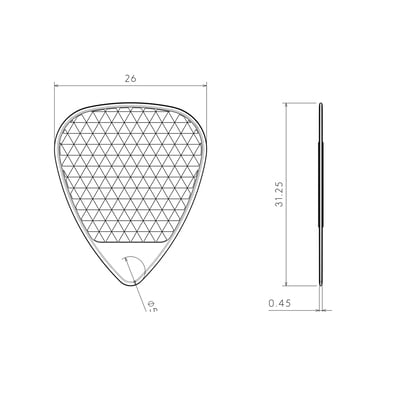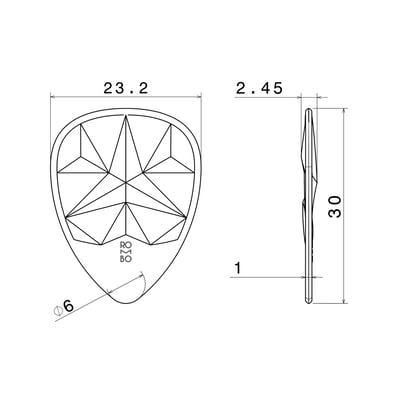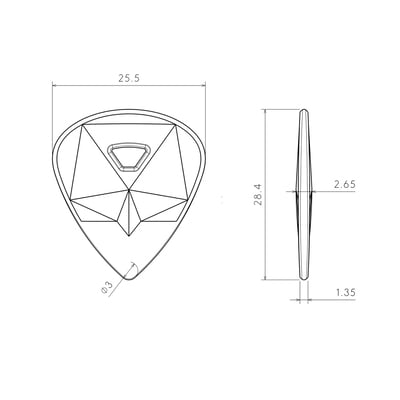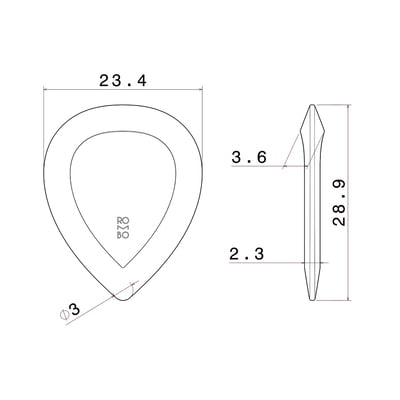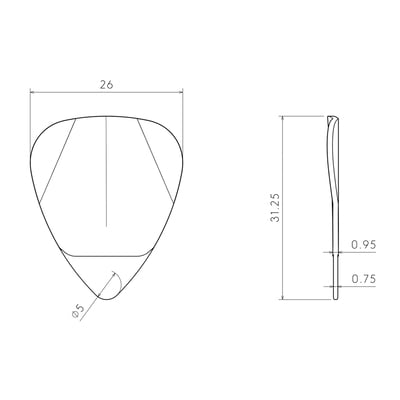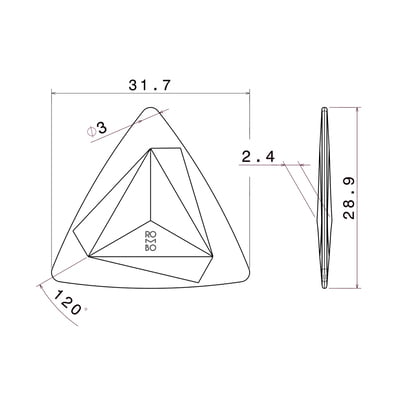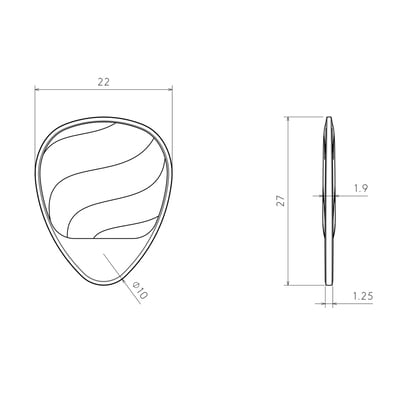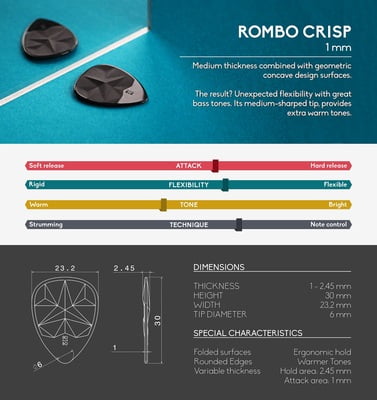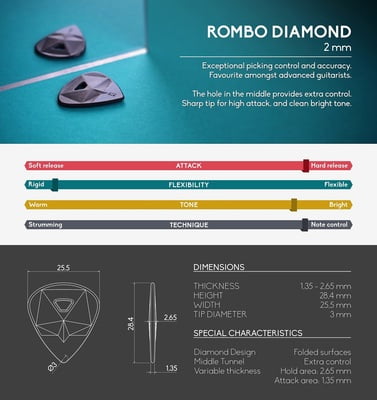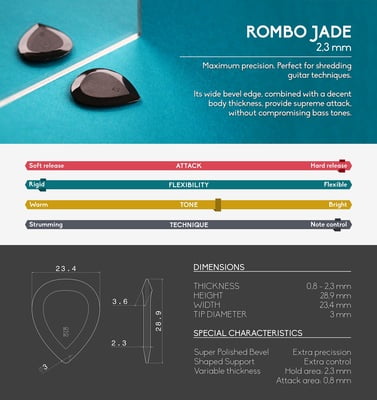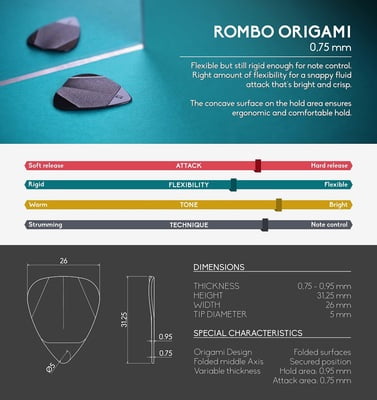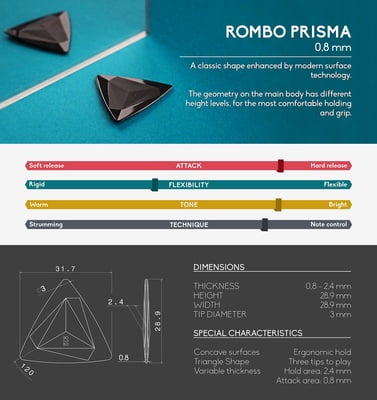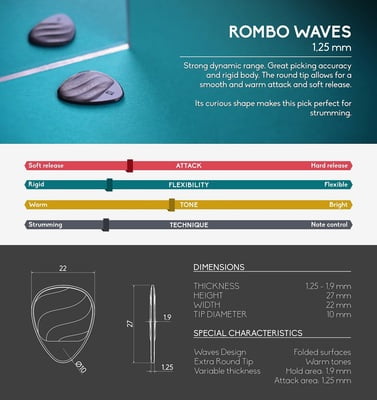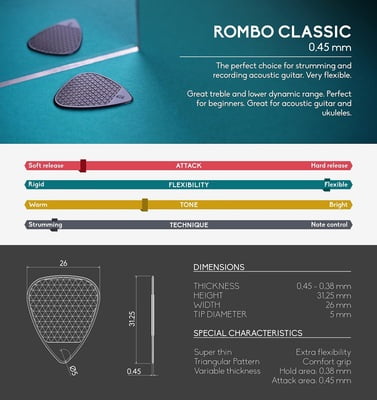 ROMBO EcoBlack Guitar Pick Sets
RETHINKING THE IDEA OF THE GUITAR PICK
Shapes, materials, and textures are completely essential to fully control every chord. Guitar picks can help us achieve this.
When it comes to guitar picks there are four main attributes: thickness, shape, material, and size. These attributes define 80% percent of a guitar pick.
However, the last 20%, contains improvements, and attention to detail, making the playing experience much more comfortable, giving you better results, and a more enjoyable playing experience.
These aspects are essential to get the most out of this guitar accessory.
GUITAR PICK CHARACTERISTICS
ECO-BLACK RANGE: 100% RECYCLED GUITAR PICKS
Guitar picks made out of 100% pre-consumer fibre waste.
90% CO2 reduction



65% less energy consumed
61% less resources needed