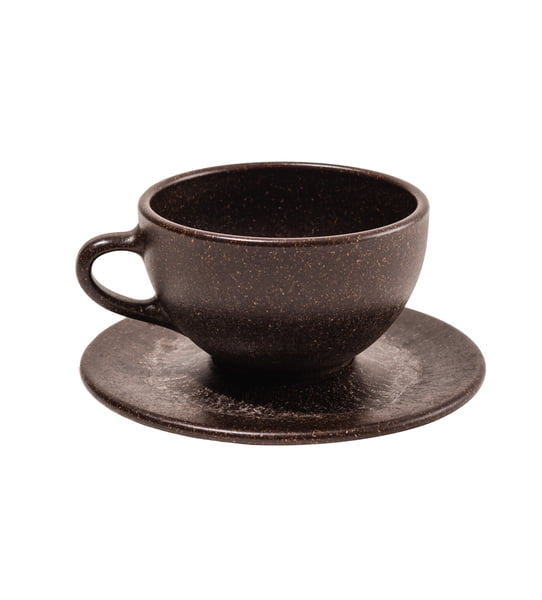 Latte Cup
A large latte cup with saucer made of recycled coffee grounds.
It is the perfect size for a delicious latte.
Capacity: 290 ml



Dimensions: Cup 10,5 x 6,5 cm, saucer ∅ 15 cm
Weight: Cup 100 g, saucer 150 g
Characteristic: Every cup is one-of-a-kind
Packaging: in an attractive box, plastic-free, ideal as a gift.