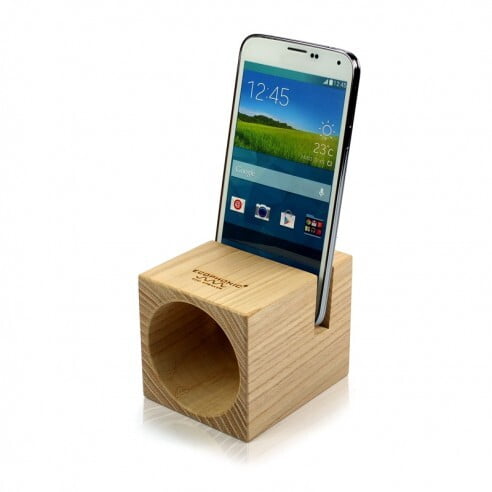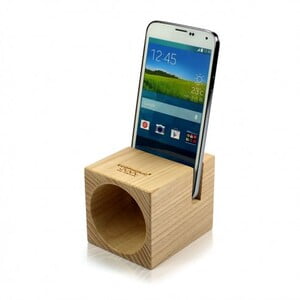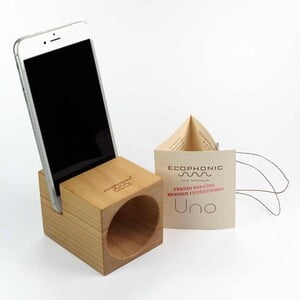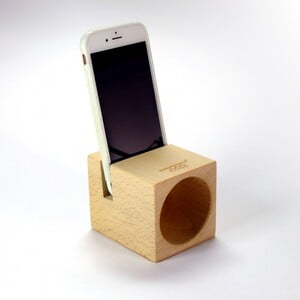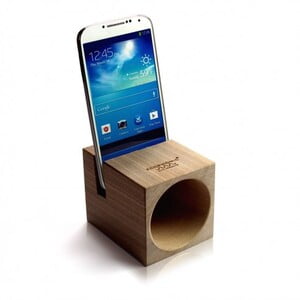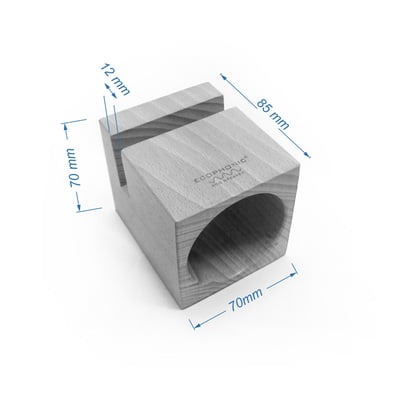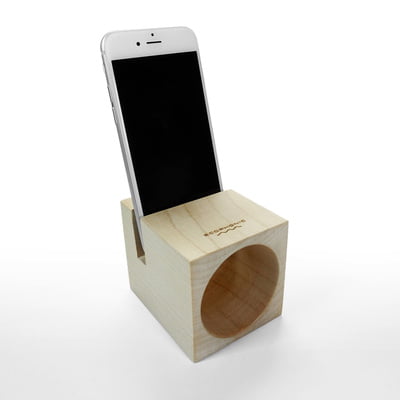 Ecophonic UNO
Temporarily unavailable. Contact us for restocking details
Wireless Speaker ONE. Ecological, functional, minimalist, and original.
Made of FSC Spanish walnut with a certification of controlled and renewable forests, the woods used for these products are characterized for their large acoustic resonance and high resistance to weathering.
Spanish handcraft, characterized for its natural finish with beeswax.
With eco speakers you can forget about batteries or maintenance thanks to an operation based on the amplification of sound within the cavity of the speaker.
The studied structure and design, amplifies and enhances the sounds of most mobile phones plus it also serves as a support or dock for your terminal.
Just put your Smartphone in the slot "hit play".