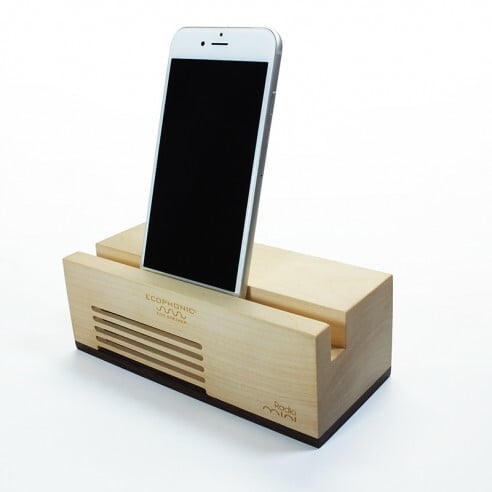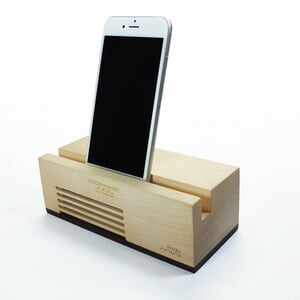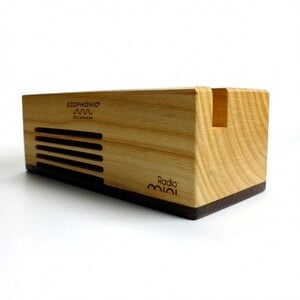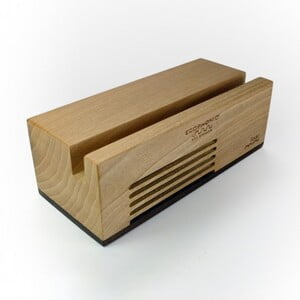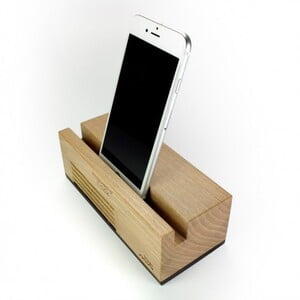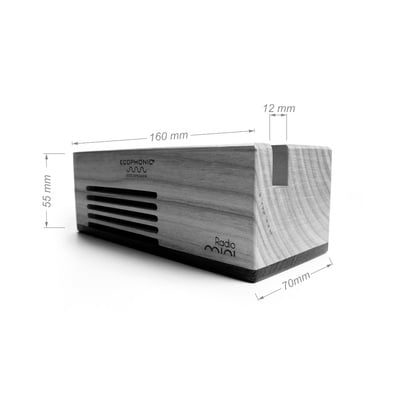 Ecophonic Radio MINI
Radio Mini is the little brother of Ecophonic RADIO.
Its small dimensions and the remarkable amplification make it one of the best options available.
An exponential cavity of 21 steps carved in its interior gives it a clear sound and an incredible amplification with a range of frequencies of large amplitude.
Hand-built in two pieces, Radio MINI does not require wires or batteries for their operation. Amplifies the sound from your smartphone naturally.
Wood from sustainable forests. Completely made in Spain.
Hand finished and polished with natural bees wax.
DIMENSIONS: 285 x 70 x 55 mm
SOUND AMPLIFICATION: 15-20dB