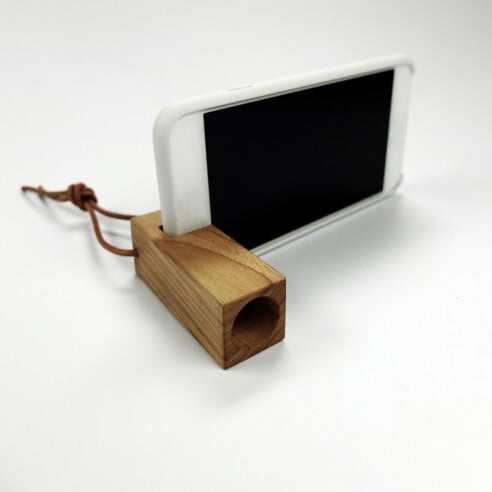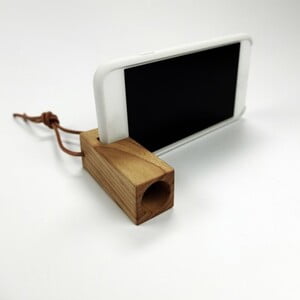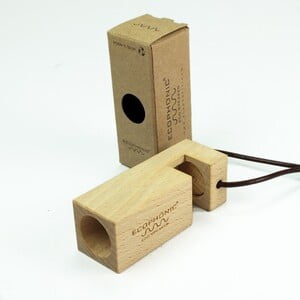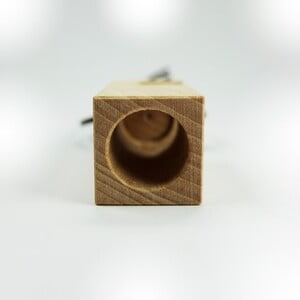 Ecophonic NANO
Nano is the smallest ecological speaker
.
Made in beech wood*and hand finished with beeswax.
Only suitable to phones which have their speaker on the bottom or top edge.
Where did you see this product? Select a business to support it
Nano is supplied with a cord of natural leather so that it can be used as a keychain or to wear comfortably hung.
Ideal to show videos or music in a nice way, amplifying the sound of your multimedia files.
Marked with the seal of genuine ECOPHONIC® makes it a star product in our catalog.
SOUND AMPLIFICATION: 6-7 dB