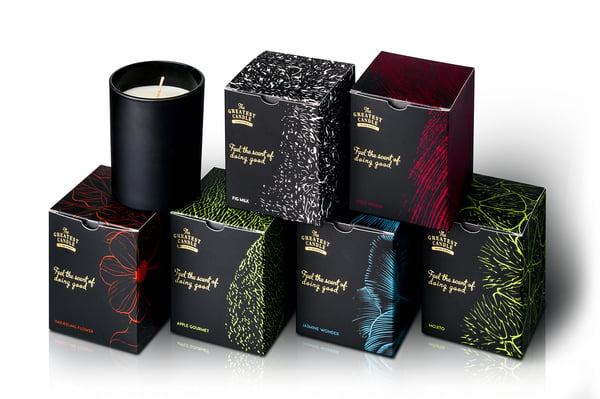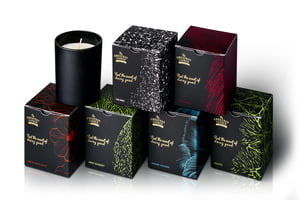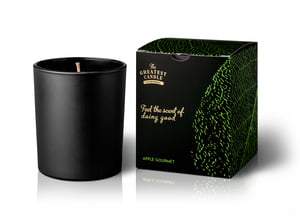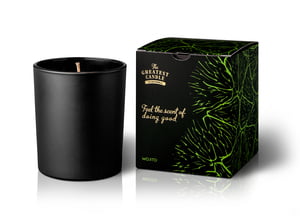 Eco Candle Glass
Sophisticated eco-candle in black matte glass.
PREVENTS THE CONTAMINATION OF 150L OF WATER.
Modern and sophisticated, this candle was designed to create a good environment, inside and outside home.
Made with a scented ecological wax, resultant from upcycled wasted vegetable oils, avoids the consumption of virgin raw-materials and prevents the contamination of the planet. A safe product for your health that helps you to reduce your carbon footprint.
PREVENTS THE CONTAMINATION OF 150L WATER.
Candle with 170g and an aprox. burning time of 50h.
Candles tested by international laboratories.
Light only in supervised place. Only to be used by adults or under adult supervision. Keep away from children and pets. Always leave at least 10 em between burning candles. Do not burn candles on or near anything that can catch on fire. May cause an allergic reaction. Should not exceed 3h – 4h continuous burning.