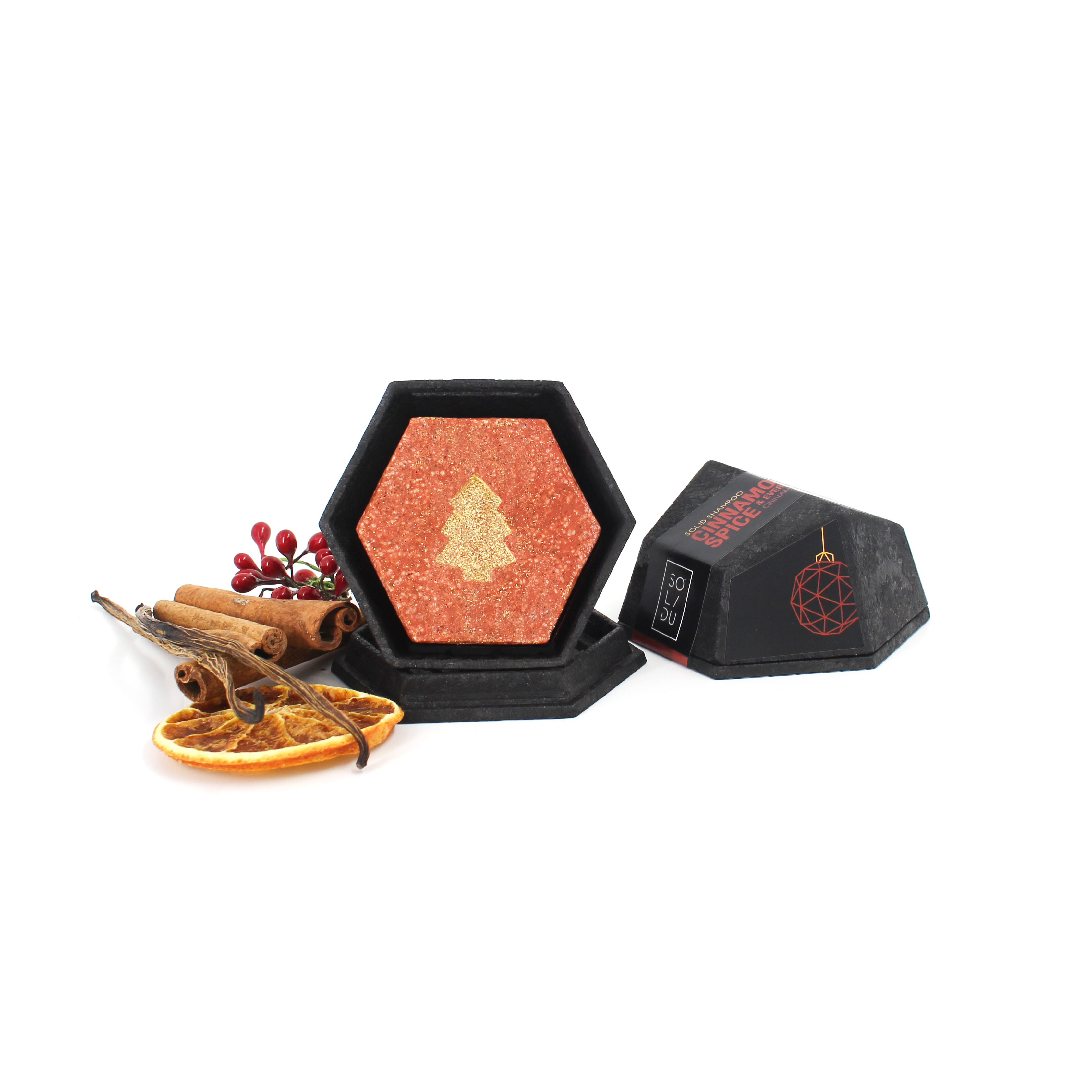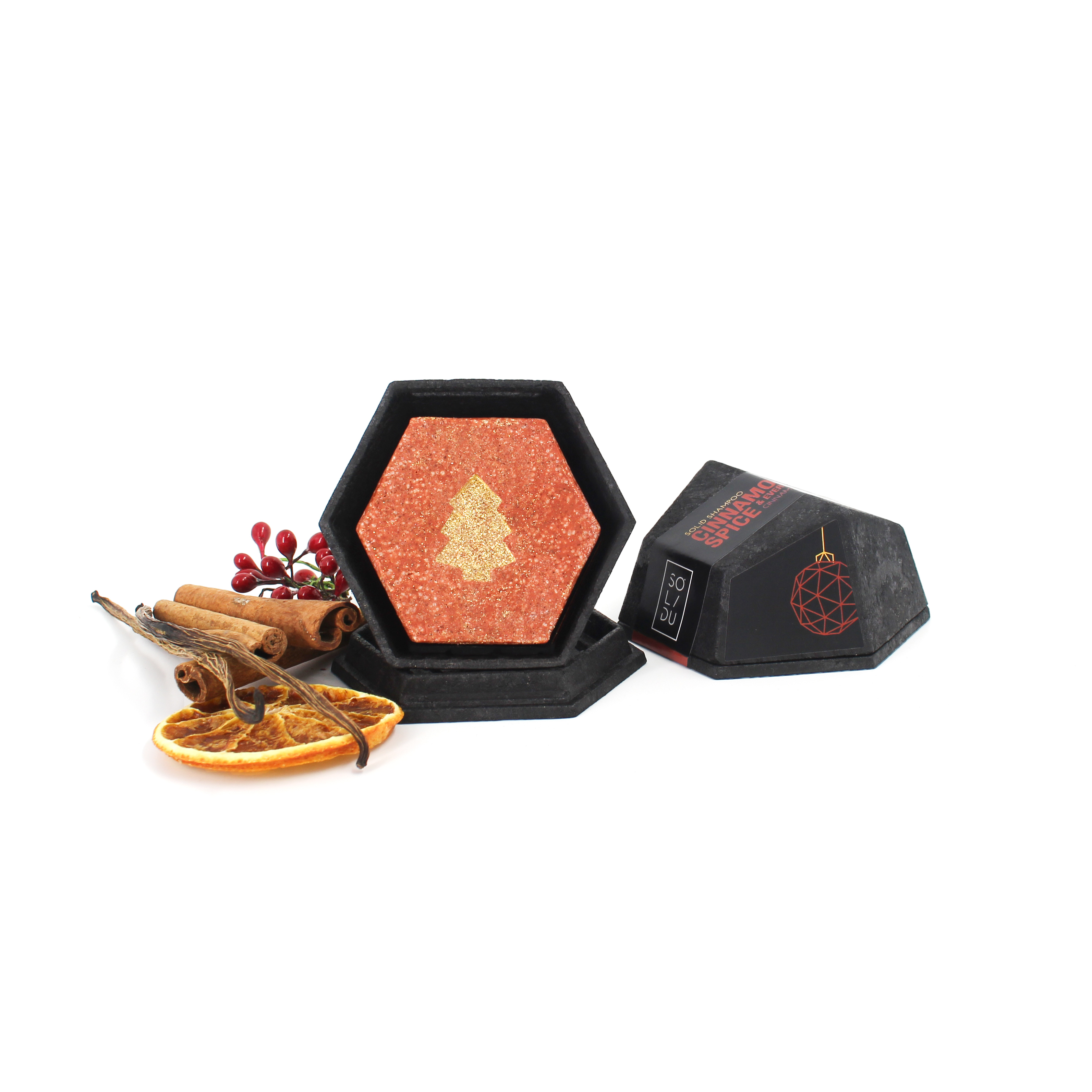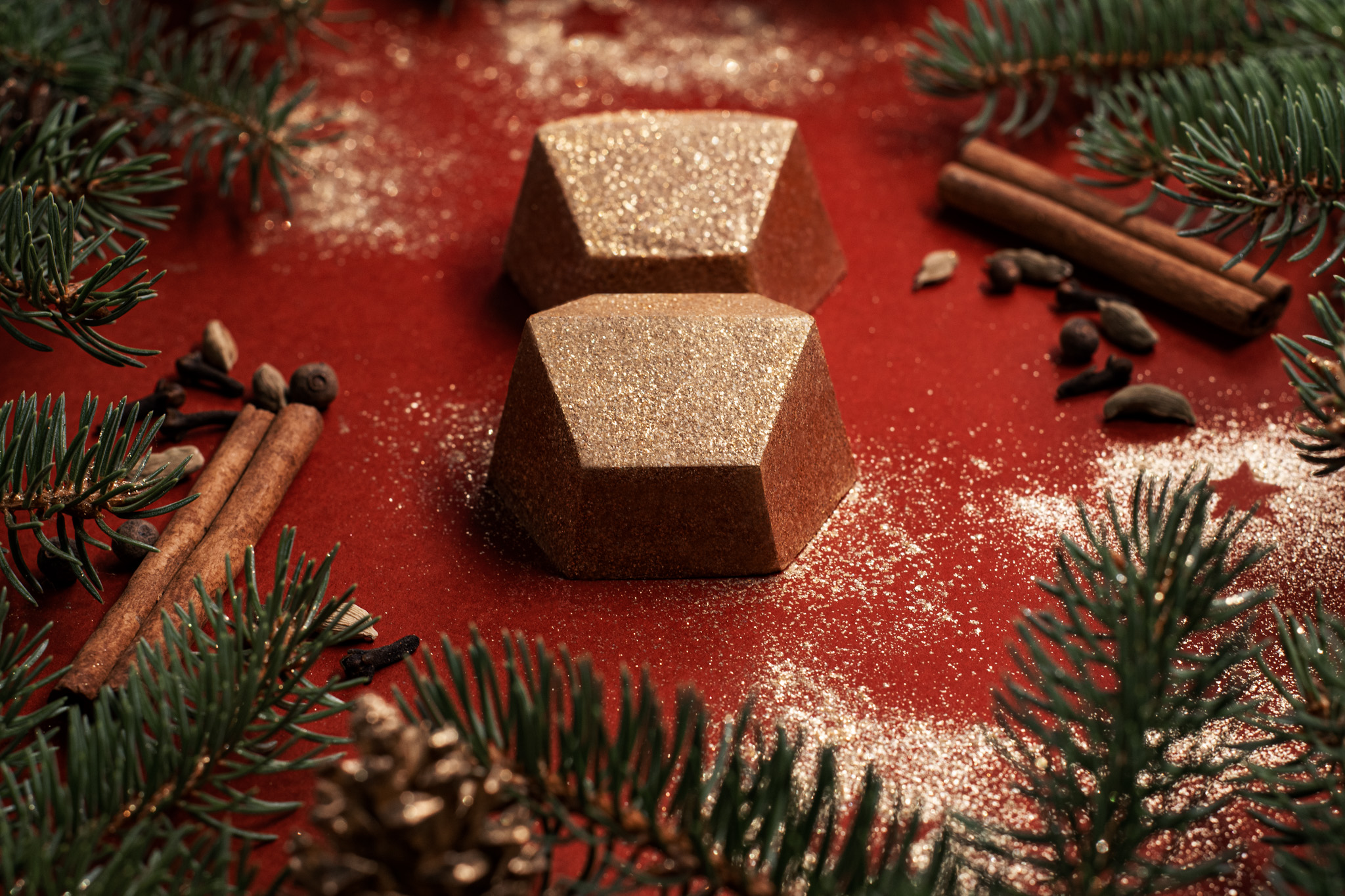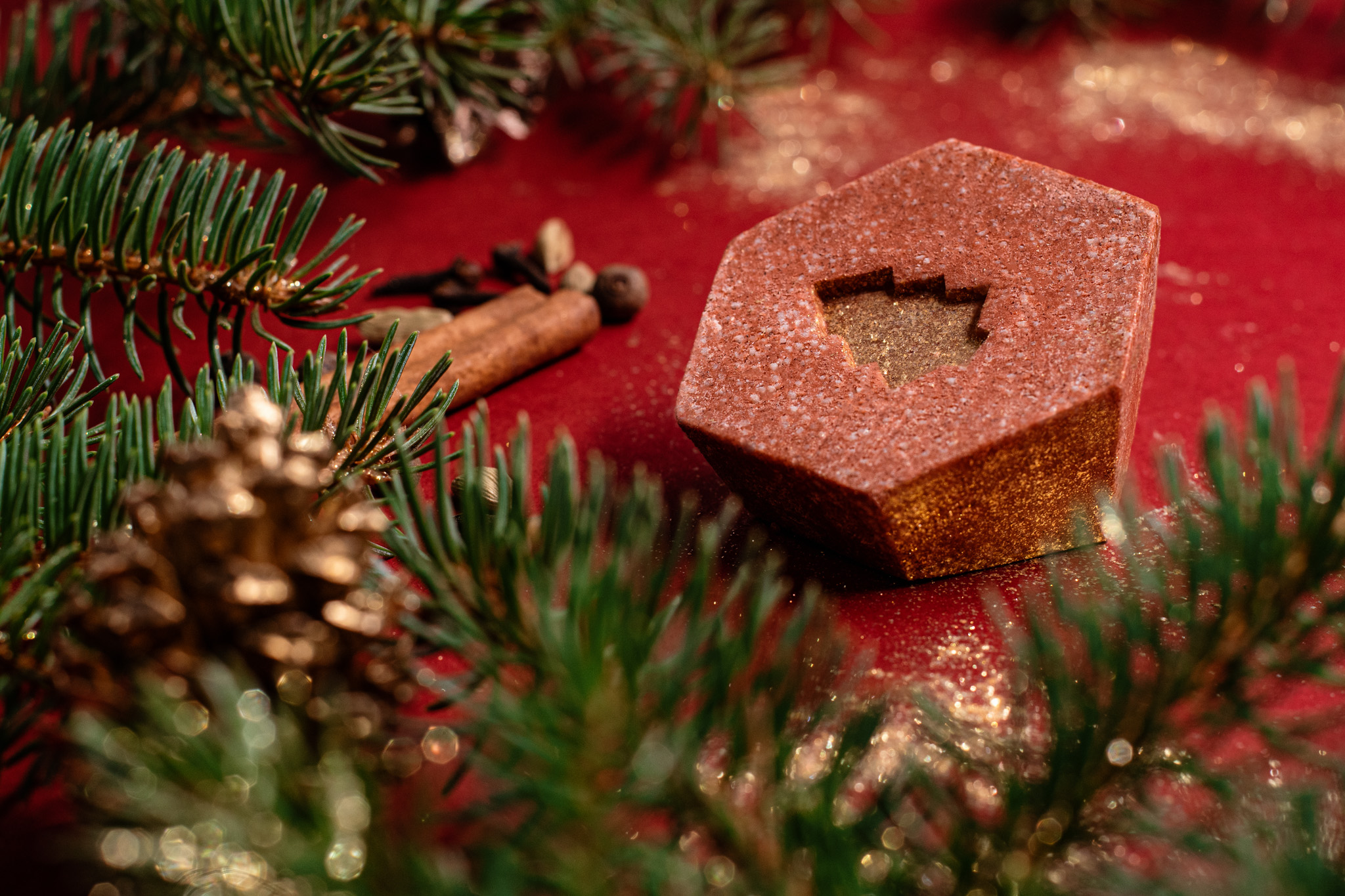 CINNAMON SPICE & EVERYTHING NICE Solid shampoo
Let the holiday sparkle into your bathroom with this seasonal shampoo bar.
AROMA:
Spicy, Vanilla, Warm
This solid shampoo is formulated especially for the colder season and is aimed to tackle the damaging effects of winter weather on hair. CINNAMON SPICE & EVERYTHING NICE is packed with moisturizing and nurturing ingredients: natural conditioner from coconut oil, rich cocoa butter and hydrolyzed rice protein.
Ground cinnamon and cinnamon leaf essential oil contained within this bar gently stimulate your scalp and help improve circulation and hair growth. Cinnamon is accompanied by cardamom, coriander, orange and sweet, warm vanilla for the ultimate holiday scent.
Organic unrefined cocoa butter conditions hair, softens it and helps with winter dryness. Hydrolyzed rice protein helps to retain moisture in the hair, smooths it and adds natural shine.
The golden sparkles on this bar are plastic-free and biodegradable: it's a glitter made from eucalyptus.